Truancy Staff
 
Tracy Darnell
Attendance Caseworker for Kendall County
630-553-4168
tdarnell@roe24.org 
Sheila Thompson
Attendance Caseworker for Plano and Newark
630-553-4168
sthompson@roe24.org
Mia Jusufi
Attendance Caseworker for all of Grundy County
815-941-3251
mjusufi@roe24.org
---
Truancy Summit convened by Regional Office of Education
The Grundy-Kendall Regional Office of Education presented a Truancy Summit on Thursday, September 17, 2015 at the Whitetail Ridge Golf Club in Yorkville.  Over 110 counselors, social workers, nurses, attendance secretaries, administrators, probation officers, and court-appointed advocates attended the half-day event.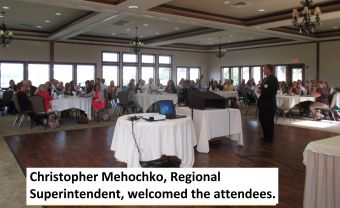 Regional Superintendent Christopher Mehochko welcomed the attendees and moderated the event.  Mehochko said that the purpose of the Truancy Summit was to share the best practices of individual school districts and communities.
A panel representing 10 area schools shared what's working for them in reducing truancy.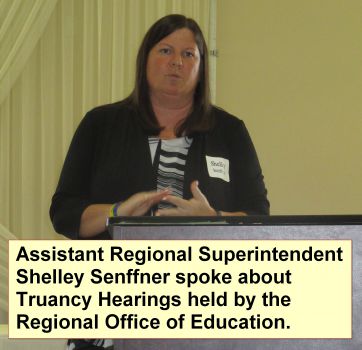 Useful remedies included detentions during lunch; visits to homes if the parents don't respond; incentives for improving school-wide attendance; and if youth were truant last year, sending letters to parents even before the new school year starts. Educating parents and doctors of the rules for excused and unexcused absences has also been helpful. Assistant Regional Superintendent Shelley Senffner explained what schools need to bring to Truancy Hearings for chronic truants.
Brenda Karales, Assistant State's Attorney of Kendall County, was the keynote speaker at the summit.  She congratulated those in attendance for the work that they do and said, "It is hard work sometimes, but when we all work together it can be done."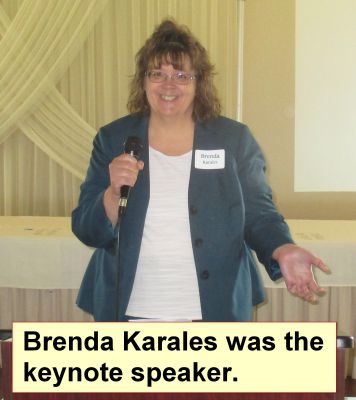 Karales said that when truant cases are referred to the State's Attorney office, youth first go to a court diversion program that involves counseling and drug testing among other compliance terms. If the court diversion doesn't improve school attendance, Karales said that she needs good records of communication with parents and copies of doctor notes so she can take the case to court; penalties that could result from going to court include fines, suspended driver's license, and being referred to DCFS.